F5 Project Adds Three Board Members
F5 Project is pleased to announce three new board members.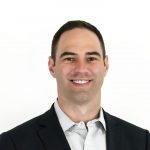 Brett Itterman
Brett Itterman serves as the Chief Executive Office of Pentex Restaurant Group. A graduate of North Dakota State University and Northwestern's Kellogg School of Management, he is responsible for the company's management, operations and development. He is a member of Taco John's Advertising Production Committee and Supply Chain Committee.
Prior to joining Pentex Restaurant Group he worked for Huron Consulting Group, United Health Group and MBA Building Supplies. Brett lives in Fargo with his wife, Katie, and son, Fritz; he enjoys skiing, hunting and spending time at the lake.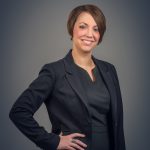 Jennifer E. Albaugh
In 2009, Jennifer received a Bachelor of Science degree in Criminal Justice as well as a Bachelor of Arts degree in English from the University of North Dakota. Jennifer earned her Juris Doctor, cum laude, from the University of North Dakota School of Law in 2012. While in law school, Jennifer was involved in Law Women's Caucus, serving as the President and Treasurer, North Dakota Law Review and the law school's yearly orientation program.  In 2012, she was awarded The National Association of Women Lawyer's Outstanding Law Student for her involvement in law school and leadership abilities.
Jennifer currently resides in Fargo with her husband, Nathan, and their son, Hudson. In her spare time, she enjoys spending time with family and friends, reading, cooking, baking, and any outdoor activities.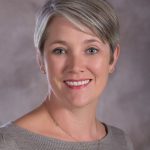 Shannon Roers Jones
Shannon Roers Jones, a native of Horace, ND, is a member of the North Dakota House of Representatives proudly serving the heart of Fargo in District 46.
A member of The Chamber of Fargo-Moorhead-West Fargo, Shannon strives to ensure that North Dakota remains a national economic leader and an attractive home for families and small businesses alike. In addition to supporting a business friendly environment, Shannon is working in the legislature to make government more effective and efficient through tax reform, eliminating unnecessary regulations, and making strategic investments for long-term growth.
As a resident of the Red River Valley, Shannon is keenly aware of the challenges facing our state regarding citizens who have struggled with addiction and those rejoining the community after incarceration. Shannon is not only committed to building infrastructure needed to support vulnerable citizens, but ensuring that our resources are used effectively for community and economic development.
Shannon spent considerable amounts of her childhood working with her family's construction and development business, where she learned the important values of hard work, service, and sacrifice. As a mother, attorney, and independent voice for her community, Shannon is committed to using these values as she serves her friends and neighbors in the state legislature.
Shannon received her undergraduate degree from the College of St. Benedict, where she studied business guided by the Benedictine values of respect for all people, stewardship and service. After graduation from the College of St. Benedict, Shannon earned a Master's in Business Administration from the University of St. Thomas. After five years of working in real estate, Shannon returned to North Dakota and graduated from the University of North Dakota School of Law.  
Shannon has always been actively involved in her family's construction and development business, where she currently serves as chief legal counsel.
Shannon is an active volunteer with local service organizations, including the United Way, Jeremiah Program, Churches United for the Homeless, and serves on the board of directors for Face It Together and the F5 Project.   
Shannon resides in south Fargo with her husband Ross and their daughters Olivia, Kendall and Kate.