Newest Graduate from F5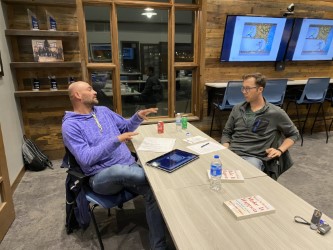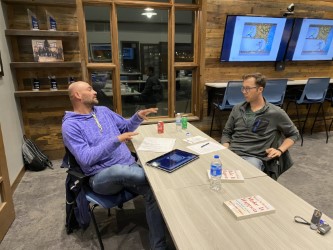 I recently became involved with F5 in December of 2019. I was in Cass. County Jail serving a 180-day sentence for my third felony possession. I went to the facility's F5 meeting because I had done treatment with Ld Wells in prison in Minnesota. I was sitting in the group already grateful for the gift of a sentence I had received, dodging getting sent to prison. While listening to Lenard and Ricky share their stories, I broke down. There I was, in an institution for the seventh time that year alone. I was stressing over the fact I was going to be spending the next six months in county jail serving "dead" time, that is, serving a sentence with limited programming, limited job availability, and limited opportunities to reconnect and rebuild the web of relationships my addiction had harmed. I wanted what they had: an opportunity to make amends, financial, spiritual, and relational. A safe, supportive environment where I could continue the momentum of change and personal development I had achieved while participating in the 24/7 program. A week later Deputy Bates came and interviewed me for the Community Supervision Program. The next day Deputy Benson came with a cup. Within a half-hour, I was in my street clothes getting my ID wrist band cut off and a GPS bracelet put on my ankle. For the first time in years, someone outside my family had followed through with what they had said they were going to do. I moved into the 412 house on a Tuesday. I swallowed my pride and worked the Fargodome cleanup that Saturday. The last time I had worked for so little was over twenty years ago. While waiting for invitations to interview, I did day labor through Hire quest working on the law enforcement center in Moorhead. I tell you, running into CO's, state's attorneys, cops, and judges I had interacted with throughout the years of addiction wearing orange, and now seeing them out in the world wearing an orange safety vest was surreal.
In the short weeks, I've been in the F5 project I've gotten a job doing snow removal and have been promoted to crew leader in our company's commercial division. I've gotten my driver's license reinstated. My family trusts me enough again that my brother has let me buy his old truck via monthly payments. I've been placed in an environment that has allowed me the opportunity to recognize my self-worth, restore self-dignity, and extended my support network with healthy goal-oriented people.
Adam's success in restoring his relationships with his children has ignited a fire in my soul, stirring the desire to reach out to my own children, whom I haven't had contact with in over ten years.
In short, F5 has offered me the opportunity and keys to not only change my life but help my fellow justice-impacted and afflicted brethren. Could I have achieved success upon release from jail four months from now? Maybe. However, with the support of F5 and its countless donors, sponsors, staff, and fellow participants, I have been able to lay a foundation of success that not only will withstand the hardships life will surely throw my way, but a foundation that will allow me to reach a level of recovery I previously only dreamed about. I am able to pursue my passion: building. Whether it be a fireplace out of stone or a lasting relationship with another human being, I have the drive and hunger to build a better life for not only myself but for those around me.
Thank you F5 for the opportunity, thanks to my friends and family who have continued to support me over the years, and thank you God for the strength and will to overcome and the conviction to continue making the next positive choice!
Andy Gabel