One Participants Story..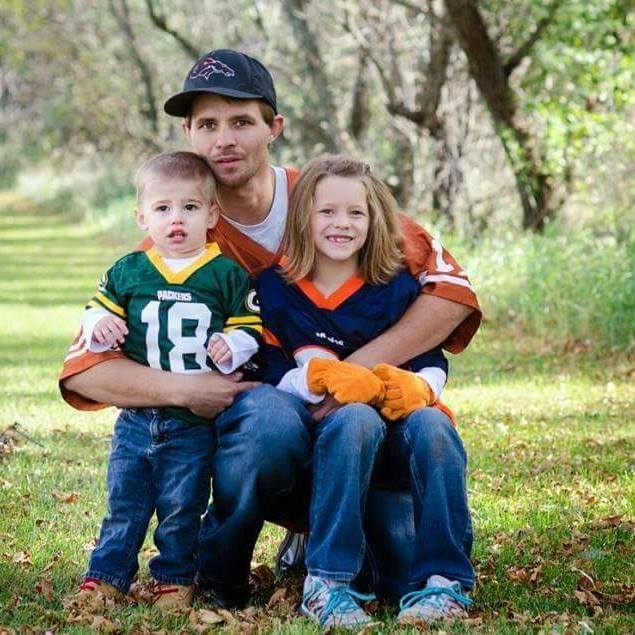 Aron Ogden watched the door of his jail cell close, sure that he was destined for a life behind bars. For many people, doors symbolize a new beginning. For Aron, the locking sound of the cell reinforced a story he told himself many times over. He was certain he would die behind bars.
By the age of 13, Aron had seen more trauma and trouble than most adults would care to imagine. The victim of horrific abuse, Aron sought refuge with his estranged father. What seemed like a new beginning, turned tragic when he lost his father in a life-changing accident. Aron turned to drugs. In his teens he fell into a cycle of addiction and began making and selling drugs. Like so many, Aron became a victim of the methamphetamine crisis. Aron has been shot at, robbed and come close to death many times.
The cycle of abuse and tragedy continued as Aron entered the criminal justice system. Multiple incarcerations left Aron feeling hopeless. Yet, one thing Aron remains true after all these years, he is a fighter.
But sometimes even the best fighters need someone in their corner. That is our mission and our purpose.
Let's hear from Aron:
"During my last incarceration, I wanted to stay locked up. I was scared, I knew I didn't want to continue this path and end up like my friends, dead from drug use or violence. I am really surprised I am still here living. There is a reason for this, and I believe I do have a purpose."
Aron shares his experience with F5:
"When I was released, I had no one and nowhere to go. I knew I didn't want to return to the drug-dealing lifestyle; I knew this time I had to make a change. While I was incarcerated, I was involved in jail meetings where F5 staff came in and talked to us about opportunities to better ourselves. As soon as I heard about it, I knew I had to get involved with these people. They had a background similar to mine and if they could stay out, then I could too.
"I chose to be a part of the F5 Project for a new beginning. I cannot say that I am not still scared sometimes because I am. But I am so grateful that I now have a roof over my head, food to eat and a future. F5 helped me with housing, finding a job and how to truly look forward. With he support of F5, I have been able to maintain these things and I feel as though I am finally finding myself. Maybe I am not lost anymore."
F5 sees Aron for the dedicated, kind and productive member of society he is.  We help to make sure Aron has the tools and skills to avoid returning to the cycle of violence and addiction. Our purpose is to help people like Aron find new doors, which open them to a world of possibilities.
"I am 32 years old. I have a car, a house and a steady job."
Instead of seeing people like Aron as criminals who belong behind bars, we see them for the human beings they are and help them get behind their dreams.
You may have heard about F5 Project in the local media, social media posts or directly from its founder, Adam Martin. Martin is a five-time felon turned entrepreneur who is working to change the lives of prisoners while in confinement and prepare them to break the cycle of crime and foster the reuniting of families.
F5 Project believes what happens in one's past does not need to determine one's future. With ongoing communication, safe and affordable housing, employment, healthy socialization and transportation, F5 helps transition citizens from confinement to a new life. Currently, F5 Project serves former offenders of Cass County, North Dakota.