In our mission to make a difference in the lives of those struggling with incarceration, mental health, and addiction; we hosted our 4th Annual Opportunity Ball. This event gives the community a chance to hear from those directly impacted by the services offered by F5 Project, be inspired by a keynote speaker, and listen to what the organization has planned for the next year.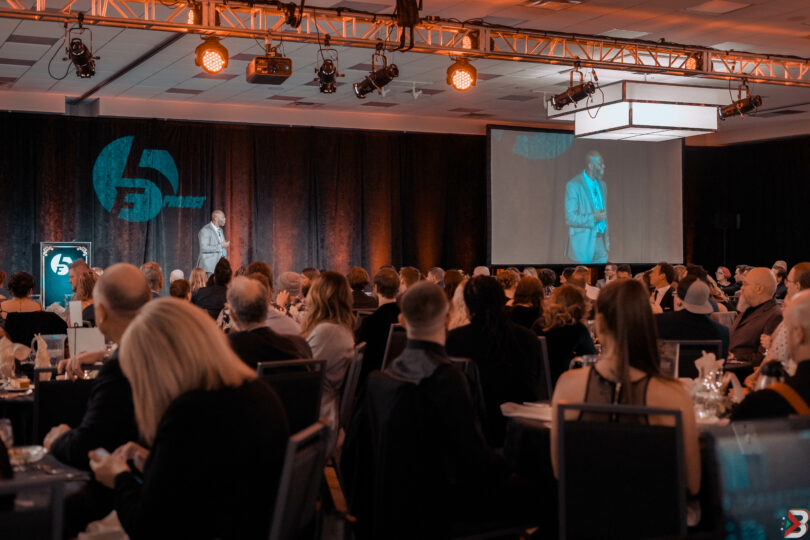 We hosted over 300 community members from around the region in Fargo, ND. Plus, hundreds of others were able to watch via the live stream. We're grateful that this event was broadcasted inside the prisons in North Dakota so those incarcerated were able to hear a message of grace and redemption. Keynote Speaker, Lester Young Jr. of Path2Redemption, shared an inspirational message of hope and success of living in recovery. While CEO and Founder, Adam Martin, shared where the organization is heading in 2023. F5 Project is aiming to open a coed inpatient treatment center in Fargo, ND as a wholistic approach to recovery, mental health, and addictions.
"This is an example of people leading the charge with their lived experiences of incarceration and addiction," shared Lester Young Jr.
Six years ago, it was two guys going into the jail with no plan and just wanting to be helpful. Today, F5 Project employs over 60 individuals and assists over 5,000 people annually.
Find the all of photos from the 2023 Opportunity Ball here.